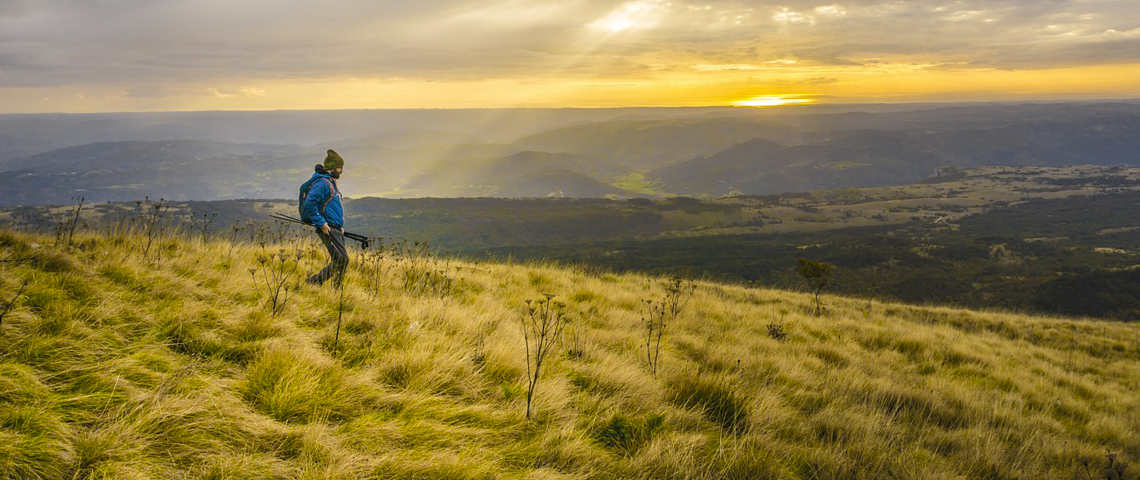 Challenging walks in Ardnamurchan
If you're an experienced rambler and are looking to challenge yourself and undertake a difficult path, we recommend trying these routes.
1. Beinn Resipol
Length: 11.5km (7.25miles). Terrain: steep rocky path. Estimated time to complete: 5-6 hours.
Beinn Resipol is the most westerly of the big Highland peaks and its position nestled neatly between Loch Shiel and Loch Sunart offers the more experienced rambler incredible views from the mountain summit out over Ardnamurchan and a wide sweep across the sea and small isles.
This is a challenging route and so, at times, the path is indistinct and fades further the closer to the peak you get. The path can be very boggy, especially following bad weather, and the top of the hill becomes very rocky and uneven as you near the summit, so please take great care if you choose to undertake this hill walk. It requires previous experience and expert skill to safely navigate this route.
2. Sgurr Dhomhnuill via Ariundle Oakwoods
Length: 17.75km (11 miles). Terrain: steep path. Estimated time to complete: 7.5-8.5 hours.
Sgurr Dhomhnuill is the highest mountain in Ardgour, a statement that gives you a flavour of the challenge that lies ahead of you should you choose to undertake this route. The steep conical-shaped peak sits majestically in the heart of a wild and rugged part of the peninsula. The vistas on offer on this walk are outstounding throughout with the Ariundle oak woods providing magnificent views as you approach and as you climb Sgurr Dhomhnuill, in whichever direction you look, you'll be spoit with sweeping views out over Ardnamurchan the calm waters of the Atlantic Ocean and the Highlands' dramatic landscape.
This is a challenging path, although there is a clear track to follow from start to finish. It does become rough and boggy at times and you will have to scramble when you reach the bumpy ridge, so please take great care if you choose to follow this route. You will need to be a seasoned hiker to navigate this walk safely.
After taking on a challenging walking route, you might want your next outing to be a more leisurely stroll, so try one of the easy walking routes on offer. Take a look at our favourite easy walks to find some inspiration.
Stay on the shores of Loch Sunart
We offer luxury self catering accommodation with a private shoreline of Loch Sunart. Our cottages are sit in a secluded spot and each cottage has been designed for convenience and comfort. We offer all the home comforts, plus a few extra special touches, to make your visit personal and enjoyable.
Find out more about Sunart Adventures self catering cottages
Top tips for walks
Take walking boots - even in summer the ground can be muddy.
Stay on the path - to avoid damaging natural habitats or trespassing on private land.
Stay hydrated - take a bottle of water with you.
Pack some plasters! - a basic first aid kit may come in handy.
Take your time and pace yourself - especially if you're a beginner.